One year old! - 12/28/2011
Eleven months old - 11/28/2011
Ten months old - 10/28/2011
Nine months old - 9/28/2011
Eight months old - 8/28/2011
Seven months old - 7/28/2011
Six months old - 6/28/2011
Five months old - 5/28/2011
Four months old - 4/28/2011
Three months old - 3/28/2011
Two months old - 2/28/2011
One month old - 1/28/2011
At birth - 12/28/10 at 38 weeks and 3 days. Born at 8:27 AM weighing in at 6 lbs. 14 oz and 19 inches long:
The Prequel
After 8 months of trying to get pregnant, we got our BFP on 4/29/10:
Our first ultrasound on 6/9/2010, at 9 weeks and 4 days. Measuring right on track, with a heartrate of 170 bpm:
NT scan on 6/29/2010, at 12 weeks and 3 days. All measurements look good, and we found out that baby has a super low chance of birth defects: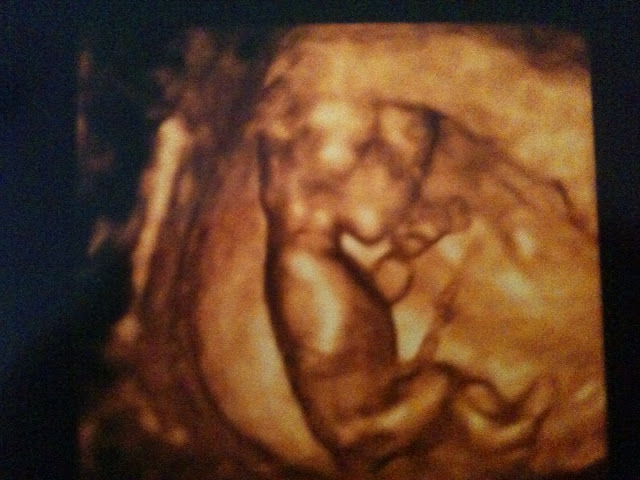 20 week anatomy scan on 8/23/2010 at 20 weeks and 3 days. We found out that baby is healthy, and is a girl. We decided to name her Carina Shannyn (Shannyn after my sister who passed away):
Ultrasound to check for positioning at 35 weeks and 5 days. Look at her adorable face!