Watching our
nursery tour video
makes me sad that it is almost one year later, and Carina is just now getting a proper nursery. In her short year of life she has slept in 4 different rooms in 3 separate homes.
I can't tell you how elated I am to decorate her new nursery, and really make it her own. We've started, but have quite a bit of work left to do! I was hoping to finish before leaving to visit our families for the holidays tomorrow, but no such luck.
Since we won't be back until New Years, I think I'll make it my resolution to finish right away. In the meantime, here are some of my favorite handmade items that you will soon see in her nursery :)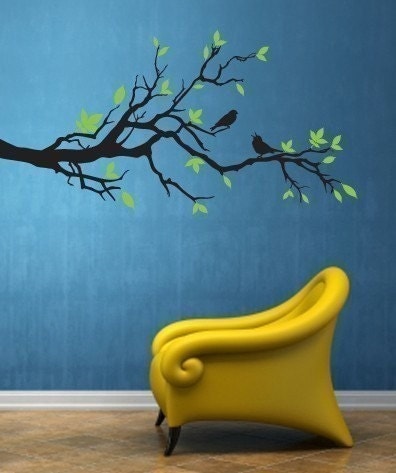 Tree branch decal by Urban Walls - this is going over her crib!
Do you have a favorite item (or a few) in your little one's nursery?