I'm honored to spend a little time in Melissa's space!

****
I did the same thing last year. Two months before Ryan's first birthday,
I announced that I was simply not a "theme" person
.
"
The theme is 'Kid's Birthday,'"
I'd say, rolling my eyes. "
I'm not going over-the-top with themes and DIY projects and blah blah blah
.
Let's just order a cake and call it a day."
But then...
I got on Pinterest.
A couple quick searches and suddenly I was all "
RYAN NEEDS TO HAVE A 'FIRST BIRTHDAY FIESTA'!!"
The
Fiesta Party
planning took me weeks. I enjoyed it, but it was a lot of work, including at least 93 trips to Party City to find perfectly coordinating, brightly colored necessities.
I felt that I could justify the work for the first birthday, which is a special one. But for birthday #2? No way was I doing a theme. No way was I DIY'ing anything. No way was I wasting countless nights and weekends leading up to it, chipping away at endless party details.
"
I'm not even getting a cake,"
I said. "
Ryan doesn't even like cake! I'm getting a big cookie and some balloons and that's it."
And then I got on Pinterest.
Oh, the cuteness. The personalized t-shirts and adorable invitations and the whimsical handmade birthday banners...
So guess what?
Choo-Choo-Choo! Ryan's turning TWO!
Damn you, Pinterest.
Trains are gonna be rollin' all through my house that day in every way imaginable. Luckily, my kid
happens to adore anything with wheels
.
Further inspiration:
Also? I may or may not have purchased him
his very own conductor's hat
.
I give in. The wonder of Pinterest has beat me into submission. There will be a theme; there will be theme-related favors; there will be DIY projects. I might as well just admit it right now: We will probably have a theme next year, too.
Now, I must go. Tons of party-planning to do.
Stop by some time and say hi!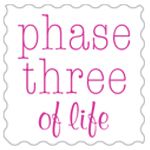 Ha! Thanks, Meghan! I am experiencing this as well right now! I've been stalking Pinterest for Tangled Birthday Party ideas...