It's been a while since I've searched through my folders and folders of pictures for those rare gems of hilariousness that I'll be able to use for bribery purposes when the kids become teenagers ;)
Okay so not really, as that would be cruel, but I do have some funny ones to share.
GET ME OUT OF THIS SEAHORSE!
Mom....Mom, she's dropping me
I'm just going to gnaw on your shoulder here...
NO PICTURES!
Seriously, NO PICTURES!
Cheese!
Let me sleep!
A little disheveled this morning ;)
These make me smile. I only wish I had more! Sometimes photos like these (and
this one
!) are better than those few and far between perfect pictures we get.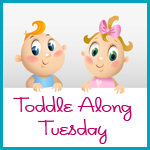 This week's Toddle Along Tuesday topic is
Photo Bloopers
! We've done this topic
before
, but so long ago; I want to see some silly kids and/or pets pics
this
week! I was going to do Spring Style, but uhhh...it's still snowing here; no Spring yet. We'll try for next week. There are no rules here, except that you link up a
relevant
post (old or new) rather than your whole blog.
And for fun?
Let's make it a contest!
I'll pick my favorite photo of yours and the winner will get a free Math Whiz ad spot for a month :)
Next week's topic will be
Spring Style
! Show us one of your new or favorite outfits for Spring and/or one of your kid's.