I am honored to be guest posting today for Melissa while she's otherwise occupied :)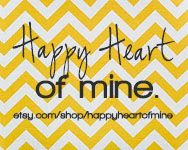 Bit of a flashback photo, this is the family last Halloween Alex was a week shy of 7 months.
Let me give you a brief intro on
Happy Heart
. Hi! I'm Ashley, mommy to Alex and furbaby Charlie, wife to Kris and mommy blogger. Welcome! This blog is about my life and those that are a part of it. Alex is 17 months old going on 6. He's growing so quickly I want to make sure I remember everything, EVERYTHING, so I put it all here. This is a blog about becoming a mom and living to tell about it. Enjoy!
Sure, we all strive to be the perfect mom. Hair and makeup done, clothes adorable and perfectly behaved children that makes all the other moms green with envy. The perfect mom has her life put together. The house is always spotless and organized, kitchen included. The perfect mom is not me.
I looked up
perfect
in the dictionary. Here is what I found :
Lacking nothing essential to the whole; complete of its nature or kind.
Yeah right, does that even exist? Everybody wants to be the perfect mom but if that is the definition of perfect what are you really striving for? If we lack nothing, then we learn nothing. Some of my best parenting has been the result of the mistakes I made. My son Alex, is my world but I don't want to be the perfect mom
TO
him, I want to be the perfect mom
FOR
him. Then I came across this definition :
Completely suited for a particular purpose or situation
. Right on!

I've done posts on parenting but that's not really what I want to get into. I want to talk about what makes me the perfect mom for Alex. Every decision made, is made in the best interest of Alex. I do everything I can to protect him and make sure he is healthy and happy. From how he is fed to his daily routine, everything is designed for him, just him. We may all try to be perfect and at some point or another we may come close in our lives but nothing is more important than putting your focus on being your little ones mom and not on being the perfect mom.
Reality is, my hair is probably in a pony tail and my makeup is most likely just a quick brush over of foundation. My clothes, I'm sure they match but they are likely far from glamorous and I'm lucky if the are wrinkle and dog hair free. My kitchen is probably a mess and Alex's toys are probably still spread out across the living room even though Alex went to bed 2 hours ago. I'm sure when I get up in the morning, it's probable that I am going to be too lazy to move the toddler bath toys from the tub so I will just step around them as I take my shower. That screaming kid in the restaurant that has you asking for your check early and causes you to give dirty hairy eyeball glares, is probably mine.

I may not seem like I have it together, but when it comes to Alex we are golden. I play with him daily regardless of how silly that block on my head looks or how ridiculous I appear with that 5 ft stuffed snake wrapped around my 5'4" body. This week at work, I pulled a cheerio out of my pony tail and I proudly told my co-workers that my son left me a present. I make Alex's dinner every day and do my absolute best to sneak in vegetables without his knowing, fingers crossed he actually eats them. I am there when he wakes up in the morning and there when he goes to sleep at night. He crawls into my lap at night to snuggle on the couch and wind down before bed. I try to be creative with activities to encourage his development and do my best to engage him in almost everything I do. We read books daily and I point out the pictures in hopes that one day soon he will repeat those words to me. I laugh with him, scream with him and cry with him. Sure, sometimes I need a break, but that's ok, I am sure sometimes he needs a break from me. But the important thing is he is a happy and healthy toddler who lives everyday without a care in the world because I am trying create that world for him.
I may not be
the
perfect mom but it's ok. This is MY life, my happy, exhaustingly, beautiful life. And the way I see it, this is me being the perfect mom for Alex. My son is healthy, my husband is happy and my house is a home. How much more perfect could it be than that?

Here is a list of other posts by Happy Heart that are related to this post, thanks for reading :)