This is a sponsored post, but all opinions are my own; you cannot have them.
It was likely only a matter of time before some of the cool technology currently being used to make clothes entered the realm of baby wear. What could be better than combining cute styles with geeky antibacterial and moisture resistant properties?
Meet my lovely sponsor Julieta, co-owner of SanBelle:
Together with my father, we have created a family business focused on introducing the concept of health in clothing. Babies are in contact with their clothes all day so why not offer clothing that protects baby and keeps him/her comfortable at the same time?
Tell us a little bit more about SanBelle:
SanBelle is a unique, innovative new brand of infant clothing (newborn to 12 months) that uses textiles made with nanotechnology that protects babies and keeps them comfortable. We are the only brand on the market that use this kind of technology for baby clothing. Our soft, comfortable fabrics, which are imported from France, contain tiny particles of silver, making them:
Antibacterial

: Using freshFX technology, our fabrics help the skin maintain a healthy balance of microorganisms which work to prevent irritations and infections, and fight bacteria and fungus.
Moisture resistant

: CoolMax technology makes our fabrics fast-drying and helps keep babies (and their clothes) moisture-free.
UV resistant

: The fabrics we use contain permanent UV 50+ solar protection, meaning it does not come out in the wash - perfect for babies with sensitive skin that cannot tolerate sunscreen.

What is your personal favorite item?
I just love
SanBelle pajamas
, they are really soft and adorable!! Babies look so cute in them.
Here's Aurelia sporting the
long sleeve bodysuit
. It's pink with white trim, and is super soft and slightly stretchy. The material is reminiscent of a more lightweight and flexible swimsuit. It's breathable and keeps Aurelia comfortable. The 12 Month size is just a little long on her arms and leaves plenty of room for her to grow.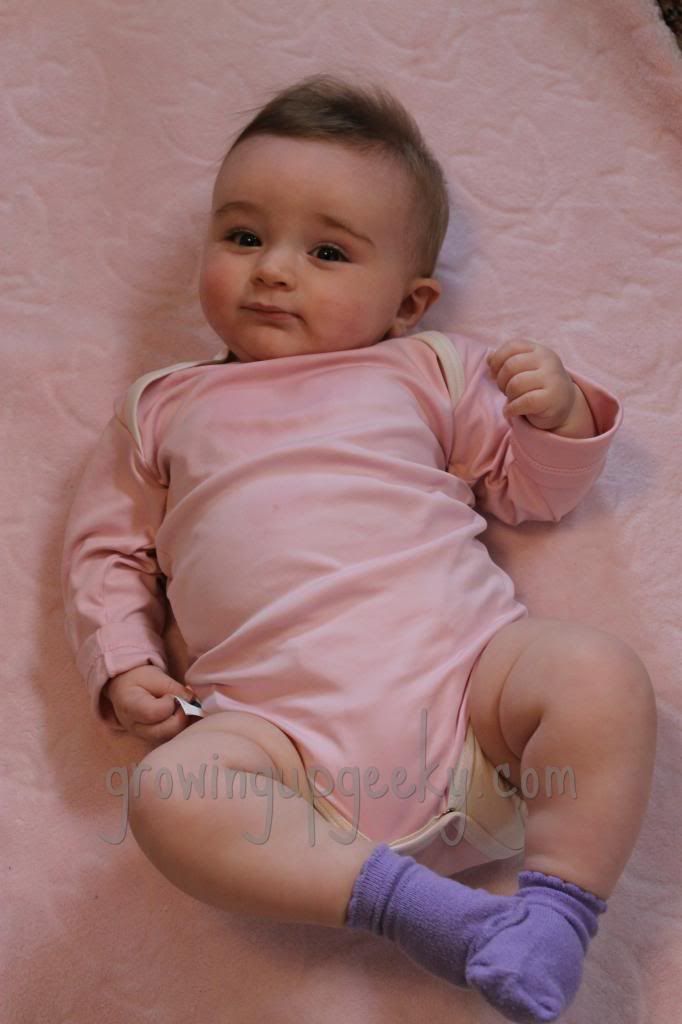 SanBelle long sleeve bodysuit
I love that the clothing provides sun protection because I have been known to forget the sunscreen (oops!) and repels animal hair, as our two rather long-haired kitties get hair
everywhere
imaginable.
SanBelle clothing is available on Amazon and you can find them on
Facebook
,
Twitter
, and
Pinterest
.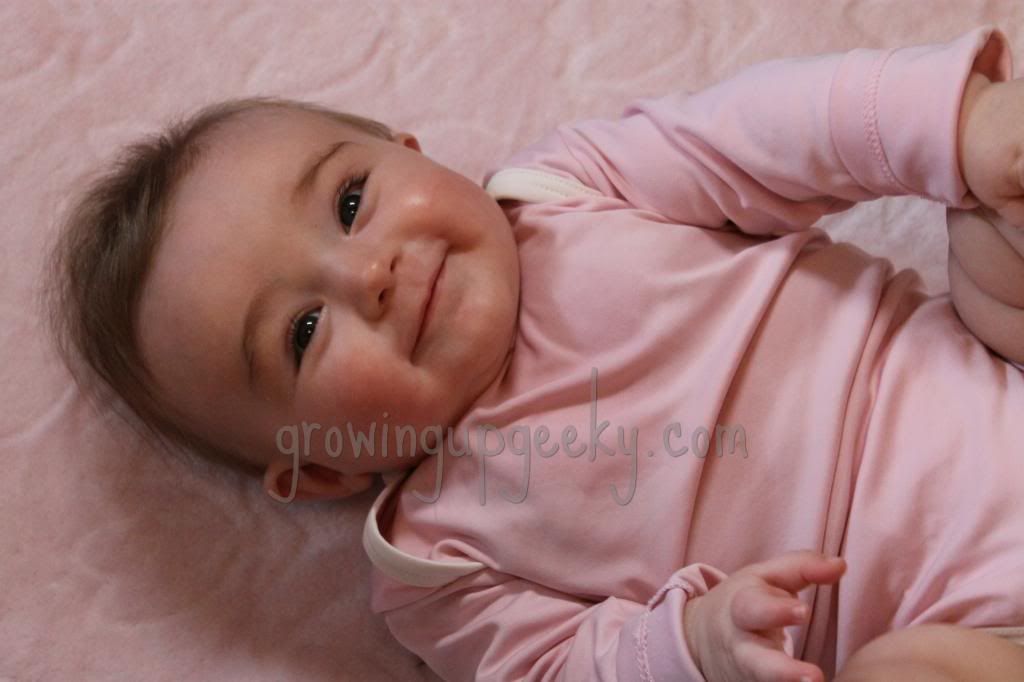 So comfy!