Today at 10:30 AM, M defends
his thesis
. So by the time you read this post, he might already be Dr. M. This is the culmination of 5 years and almost 4 months of long hours and time away from home. I'm almost shaking as I write this...I cannot put into words just how happy I am right now.
I am thankful....
That my husband has fulfilled one of his dreams.
That we will have much more time together than ever before.
That we will soon be within a relatively short drive of our friends and families.
That we are one step closer to being able to (finally) settle down.
September 2006 - my first visit to Wisconsin
So thankful for you.
For how hard you've worked.
For all we've been through.
For all that has yet to come.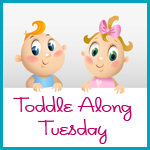 Since Thanksgiving is Thursday, this week's topic is what you are thankful for. Link up a post you've already written or go write one now! Never participated before? It's a great time to jump in! Anyone is welcome. There are no rules except that you link up a post rather than your whole blog.